Balboa Online Classes
Learn to Balboa! Known for its fancy-looking footwork to uptempo music. 
Access class videos 24/7 from the comfort of your own home and replay them as many times as it takes to really pick up the moves!

Beginners Balboa
This beautiful 30s dance will spice up your footwork and give you more flexibility to cope with any Swing music a live band will throw at you. From Grapevine/Crabwalks to Lollie Kicks, Come Around to Paddles, Up Hold and Down Hold basics to Rock Step basics and Johnnys Drop.
Join the SDUK Webb membership for FULL ACCESS 24/7 to all class videos or purchase classes & courses individually!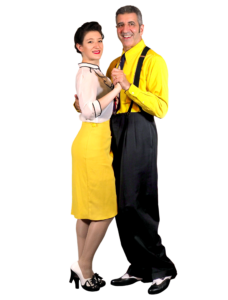 Join SwingdanceUK Webb Membership Today and take your dancing to new heights! The must have membership for learning how to Swing dance! 
"I just wanted to say how much I'm enjoying the Webb membership. It's opened a new Swing World for me! It's lovely being able to dip in and out and there's so much choice and variety. Being able to really learn a routine properly and going back over tricky parts is invaluable."