Welcome to SwingdanceUK
Award winning SwingdanceUK (formerly the London Swing Dance Society) is one of the world's longest running swing dance companies, established in 1986, offering fun and friendly Swing dance tuition, parties and special events and dance performance.  Specialising in vintage dances from the 1900s to the 1960s including Cakewalk, Ragtime, early Foxtrot, Charleston, Big Apple, Shim Sham, Lindy Hop, Shag, Balboa and Jive.  Led by original founder Simon Selmon and his partner Anna Selmon.
"We have been teaching Lindy Hop since 1986.  We started out as the UK's first Swing dance society and have since grown to offer classes in many different swing dance styles, sharing our love and passion for the dance.  We would love to be your partner in learning to dance and believe in dancing our way to a better life.  We love to dance and we are passionate about sharing the magic that dance can bring into people's lives. Passing on over 30 years' experience through teaching, running events and cabaret entertainment to the highest possible standard"
Founder of the London Swing Dance Society & SwingdanceUK,
Simon Selmon
*Best Swing Dance Entertainment Provider - UK* Annual Hospitality Awards 2021
*Best Swing Dance Studio 2021* Northern Enterprise Awards 2021
Now meet the teams: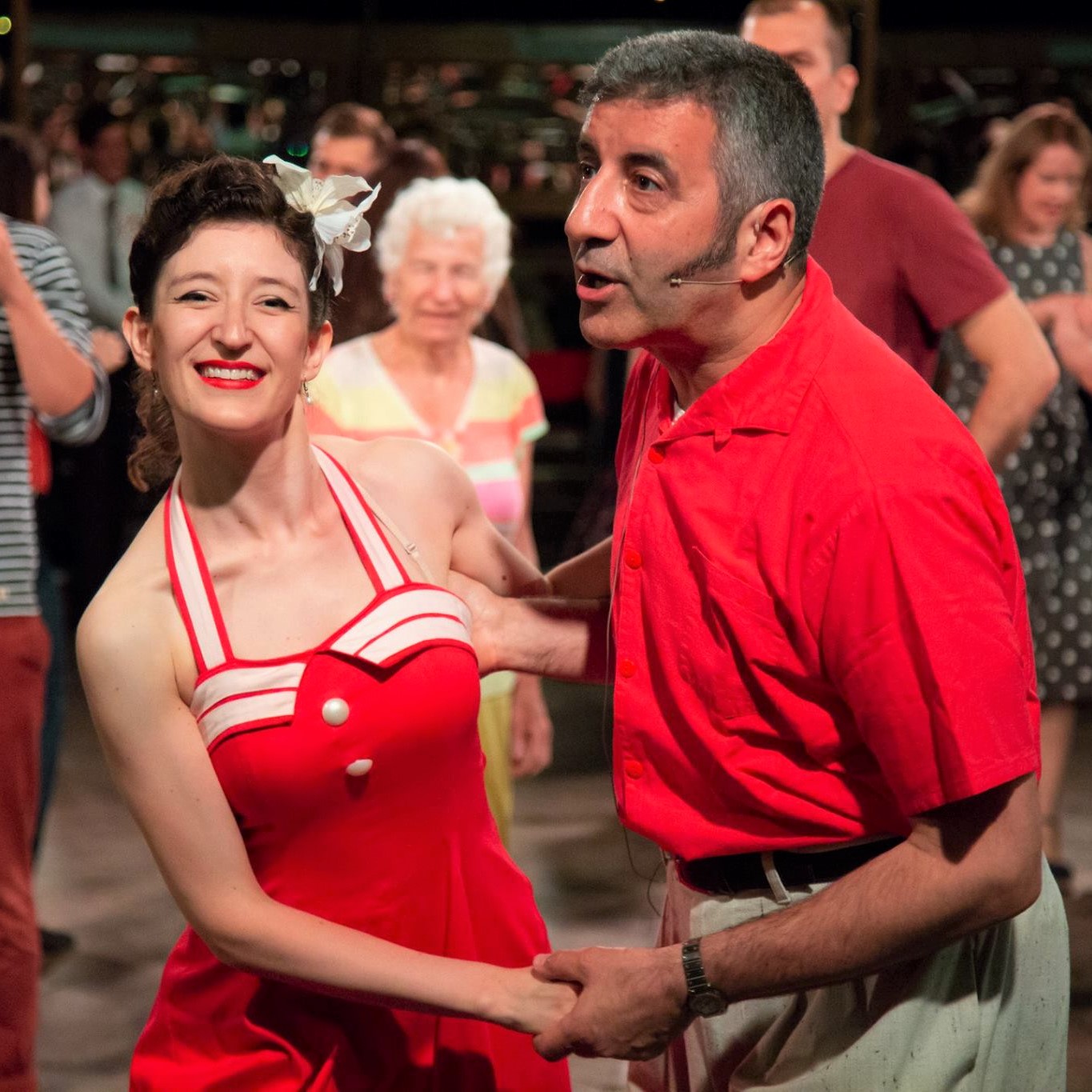 Simon & Anna
Professional dancers & teachers.
Simon Selmon and Anna Selmon are the UK's favourite Jitterbugs. The experts in getting you on the dance floor and looking and feeling as though you are dancing in a vintage movie.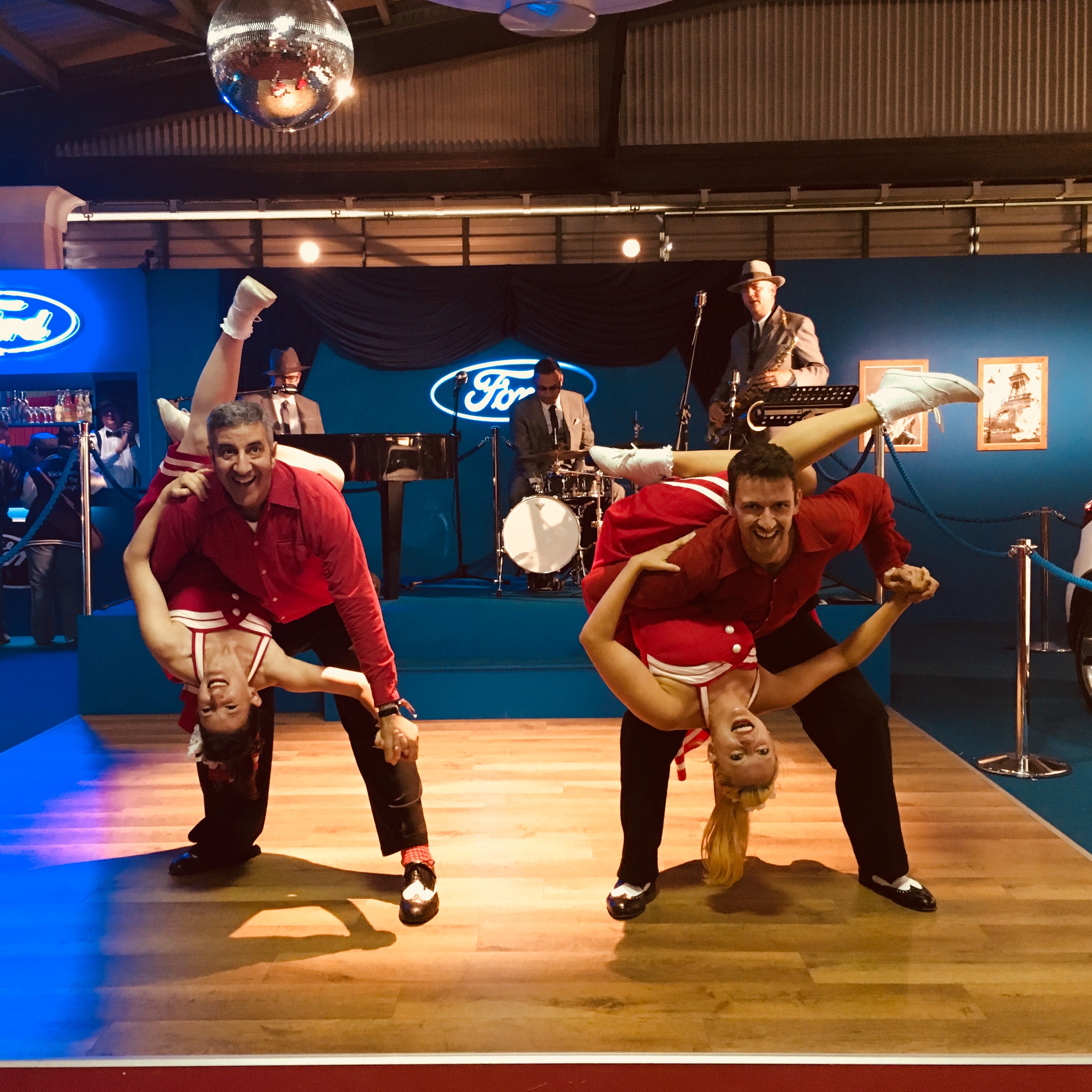 The Sugarfoot Stompers
Professional dancers & teachers.

From atmosphere dancing to a full-on show, a formal dance class to one-on-one teaching, the Sugarfoot Stompers are the perfect ingredient to make your event one to remember. They perform, teach and add a fun vintage touch everywhere they go, as a single couple or a small troupe.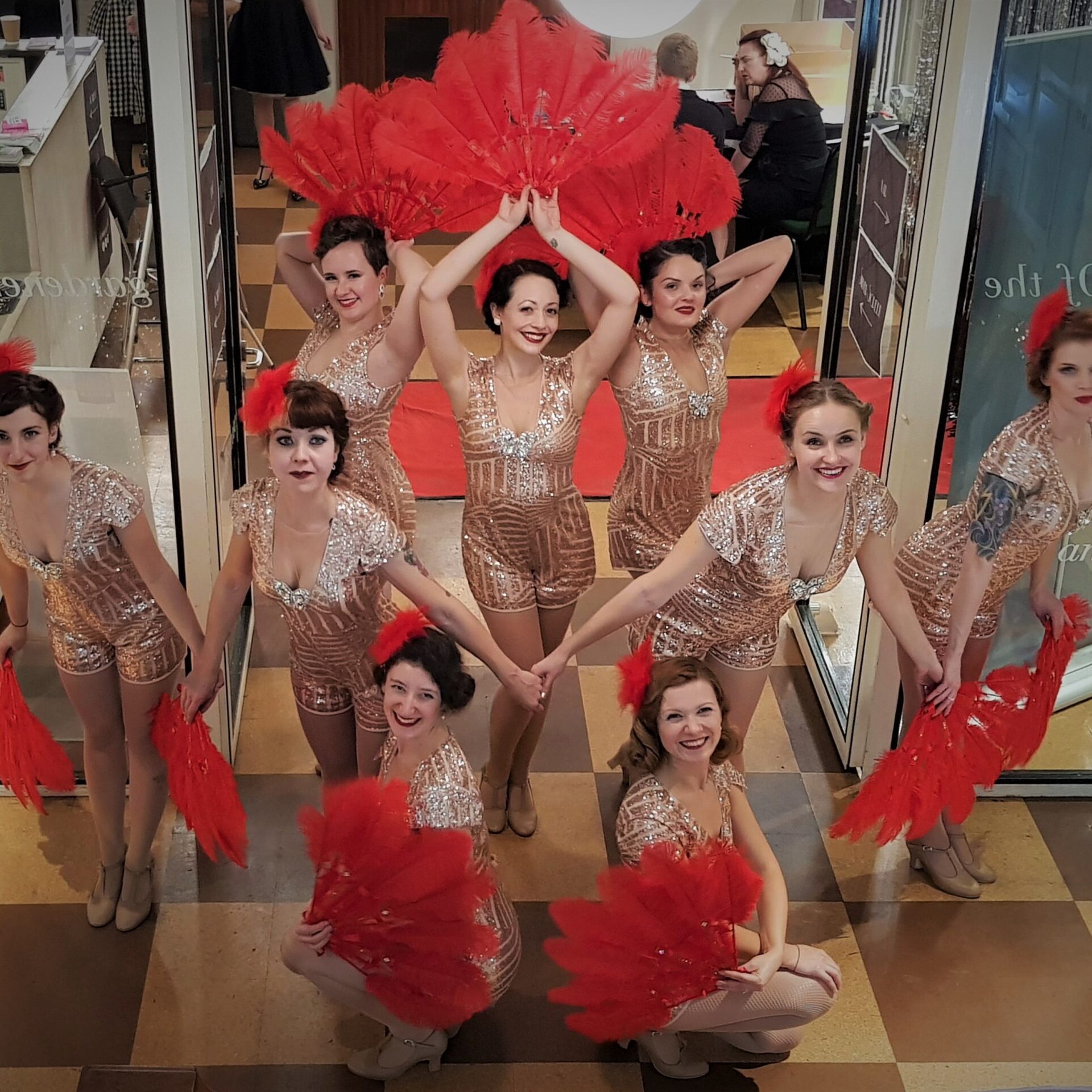 The Diamond Girls
Chorus Girls Troupe

Add some sparkle and glamour to your event with SwingdanceUK's cheekiest girls. From a duet to a Chorus Line they will dazzle you with their Gatsby Charleston, Vintage Kickline, Broadway Jazz and Showgirl numbers.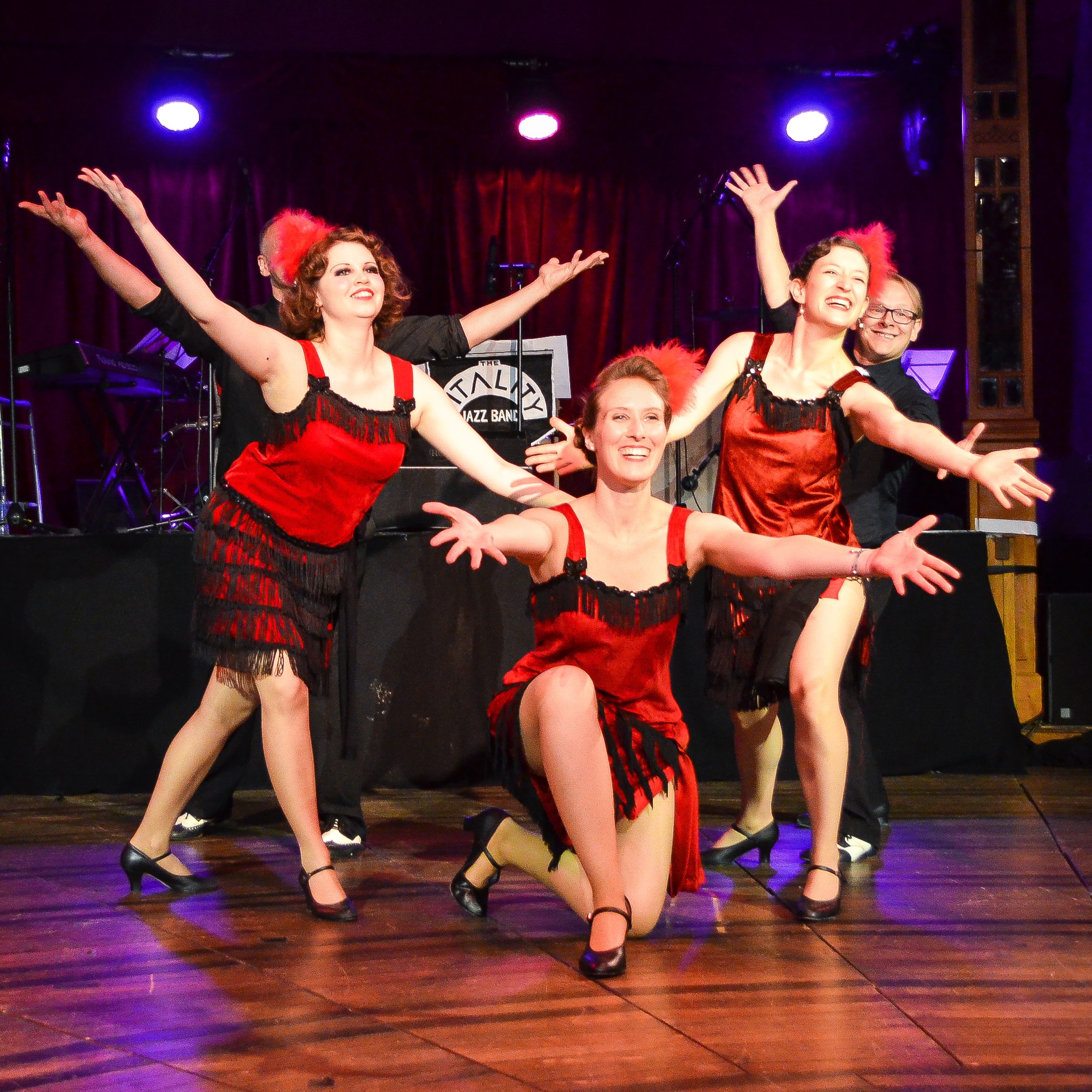 The Lindy Crew
Semi-professional and amateur performance team
Composed of trainee teachers and enthusiastic students, the Lindy crew loves going out and spreading the joy of Swing dancing. Whether at a charity event or a family festival, they will go around with a big smile, add atmosphere, taxi dance and encourage others on the dance floor! The ideal option to bring extra pizzazz to your event whilst keeping within your budget.