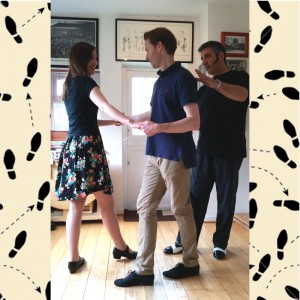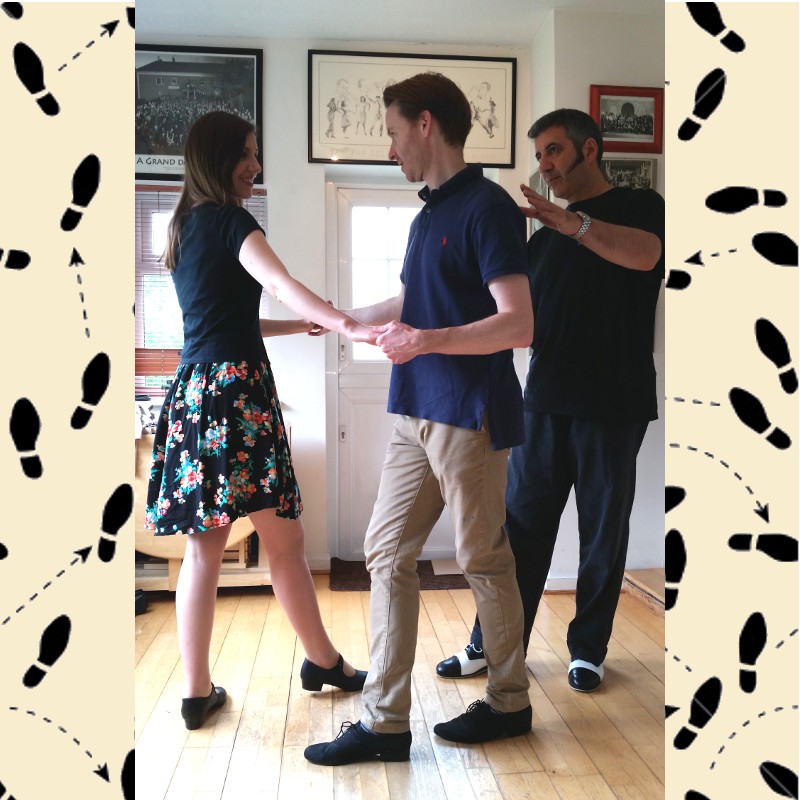 Private lessons are a great way to learn, either on your own, with a partner or in a small group
Private classes with Simon for all levels from absolute beginners to professional dancers.
Benefits of private lessons include:
During your private lesson, you'll have the undivided attention of your teacher and be able to work on the dance moves that you want to learn, at your own pace, in a relaxed & friendly environment.
Develop a solid foundation to get more out of group classes.
Private lessons are normally 60, 90 or 120 minutes long.
All styles of Swing/Lindy Hop, Jive, Balboa, 20s Charleston, Swing-style Foxtrot and Blues.
Looking for a different present for a special friend?  Treat them to a private or group class and give them the gift of dance - click here for details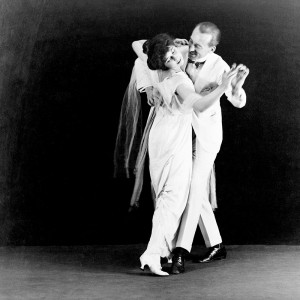 Wedding Survival!
Nervous about your "first dance"?
Surprise your guests with a magical and memorable dance routine. 
Our experience can help you from learning the basics to choreographing a simple (or not so simple!) routine for your first dance!
How many lessons will I need?
That really depends on you!
In one lesson you'll usually learn at least 3 basic movess and a flashy ending.
In at least 3/4 lessons (which we recommend for most people) you'll get to look more comfortable on the dance floor plus you will have learnt a skill for life.
In 6/12 or more lessons you can learn a polished choreography.

The Practical Stuff
Where:
22 Bessingby Road, Ruislip Manor HA4 9BX.
There is plenty of free street parking and it is a 10 minute walk from either Ruislip Gardens or Ruislip Manor tube stations.
If you want to do the lessons at other locations, rent your own studio or if you have space in your home, we can come to you.
Please note, if we have to travel to you there may be a minimum booking of 2 hours plus travel.
Email us for a list of recommended studios in central London.
Cost:
Prices start at £60 per hour including VAT (Discount for multiple lessons).
Please enquire for prices, availability & bookings at mail@swingdanceuk.com or call 01895 613 703.
Please note: We do ask that you give us a minimum of 48 hours notice  if you need to cancel in order to avoid paying for the lesson
What people say…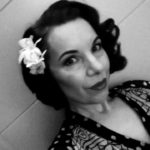 Neither of us have had a one to one lesson before and it was really incredibly insightful and helpful. Simons teaching style is one of encouragement bringing out our strengths and individuality whilst working on our weaknesses to improve our overall dance style and technique.