Proudly awarded
*Best Online Swing Dance Course Company 2023 - London*
Southern Enterprise Awards 2023
Access classes 24/7 from the comfort of your own home or anywhere in the world on your phone, tablet or computer!
"I just wanted to say how much I'm enjoying the Webb membership. It's opened a new Swing World for me! It's lovely being able to dip in and out and there's so much choice and variety. Being able to really learn a routine properly and going back over tricky parts is invaluable."
Online private classes
The fast track to learning! Private classes in Lindy Hop, Shag, Balboa, Blues or Charleston with Simon. Private Class Info
SwingdanceUK proudly awarded…:
*Best Online Swing Dance Course Company 2023 - London* Southern Enterprise Awards 2023
*Best Swing Tuition Provider 2022* Greater London Enterprise Awards 2022
Testimonials
"Truly unforgettable times spent during this Pandemic.   Never thought that it was possible to join a dancing class only a few steps from my living room!  Your 'Big Apple' classes have been great." Elizabeth Insley
"I'm loving Simon and Anna's online Jazz and Charleston classes. I'm actually dancing more now than was before lockdown. It works really well, I'm always at the front of class with Zoom! It's really relaxed and we can ask questions during the class." Kezia Carter
"...one shows the steps and one watches the screen to give joint and individual guidance and understand what needs working on before moving on. .... they can also demonstrate how the moves get incorporated into lindyhop..... Oh... and of course they are really great dancers, really experienced teachers..." Lucy Frears
"The Live Online Solo Jazz & Charleston Classes with Simon and Anna Selmon are fantastic!  Not only are they an absolutely great work-out from home, but I have learnt so much!" Emma Callow
What should I do ahead of online workshops?
Install Zoom: We will be connecting via Zoom video conference. Please take a moment to download Zoom for FREE at www.zoom.us. You will need to have the application downloaded to your desktop, phone or tablet prior to the start of the class.
Prepare the space: Try to be in a quiet, well-lit place for our video call. Think about how to position the camera before starting the class (we should see all of you if possible). Please be aware of your surroundings: clear a suitable space where you can move freely and safely. Think about your neighbours: let them know you will be doing the class / playing music, or perhaps put sports socks over your shoes to dampen the sound (but be careful if they are slippery on your floor).
Connect early: Click the link a 5-10 minutes before the start of the class so we can let you in and check the sound and video is working.
During the class: We will put everyone on mute except ourselves during most of the class. We will take questions at regular intervals. Use the "Raise Hand" button under the "Participants" tab at the bottom of the window.
Disclaimer
Please consult your doctor before beginning any dance or exercise program. Dancing is a physical activity, and as such there is the possibility of physical injury. Please be aware of your surroundings and the suitability of the floor. If you engage in this dance or exercise program, you agree that you do so at your own risk, are voluntarily participating in these activities, and assume all risk of injury to yourself, and agree to release and discharge SwingdanceUK from any and all claims or causes of action, known or unknown, arising out of SwingdanceUK's negligence.
Refund Policy
If you let us know 8 days or more prior to the workshop starting we will offer you a full refund. 1-8 days a 75% refund. No refunds will be given less than 24 hours before the workshop. However, you can transfer or sell your ticket to someone else as long as they are the same dance level as yourself. You will bear the sole responsibility to exchange monies with the person you sell your ticket to and that they are of an appropriate level and role for the workshop. Please email [email protected] in advance and provide us with any name changes in writing prior to the event.
PS Please Note – there is sometimes a delay for us to receive your booking, so bookings will close the day prior to the workshop.
What past students say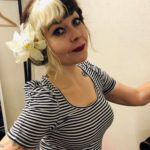 I found Foundations 2.0 and Find your Flow workshop extremely useful. This is the second time I did the workshop and I got much more out of it as I had a better understanding of the "basic building blocks". Great exercises and drills how to keep your frame and connection. Simon and Anna's workshops are friendly, supportive and relaxed. I was encouraged to experiment and push myself whilst building up my knowledge and skills to be the best dancer I can be. I would highly recommend to other dancers who want to develop a strong foundation for their dancing.
Live online group classes for dancers at home who want to:
* Stay dancing fit * Keep their skills sharp * Explore new ideas * Learn new techniques * Practice from home or wherever you have an internet connection * Have a regular commitment to keep yourself accountable. Join with or without a partner!