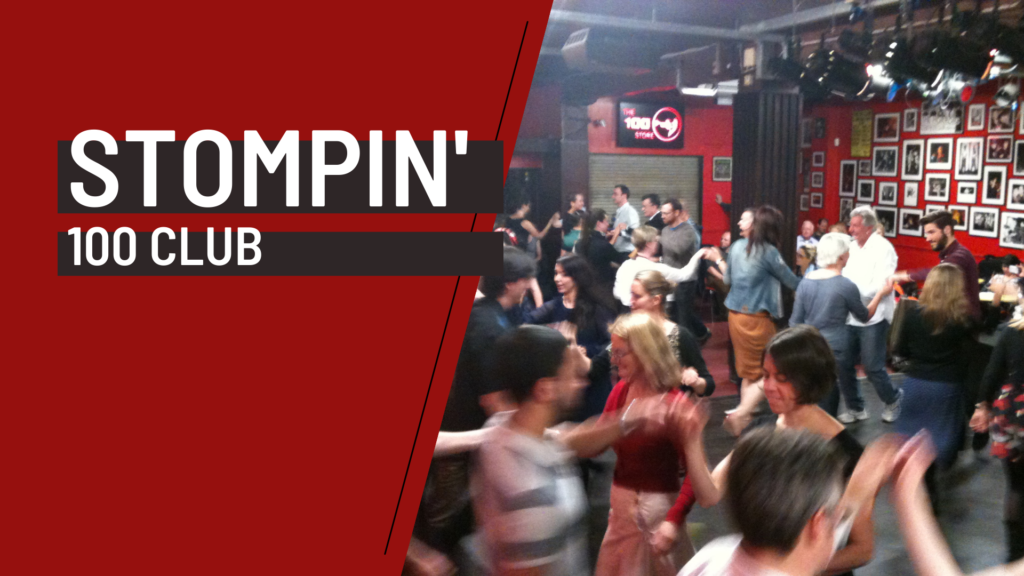 Monday 5th June 2023
SwingdanceUK present Stompin' at the 100 Club Special featuring the South London Jazz Orchestra!
A lively night of hot Swing music and dancing brought to you by SwingdanceUK and his founder Simon Selmon who have been going since 1986, including a 20-year run of weekly Stompin' nights at the 100 Club, spreading the love of Lindy Hop far and wide.
7.45pm Beginners & Intermediate Lindy Hop (classes run in parallel; no experience necessary or partner required)
8.30pm The South London Jazz Orchestra
With your host & DJ Simon 'Mr Kicks' Selmon plus special guest Holly France featuring great music from the 30s, 40s & 50s!
Location: 100 Oxford St, London W1D 1LL
Tickets: Opening at the beginning of February 2023
Future Dates For Your Diary:
Monday 5 June 2023 - South London Jazz Orchestra (Tickets open February 23)
Monday 20 November 2023 - Chris Dean's Syd Lawrence Orchestra 'Swing Shift' (Tickets open beginning of June 23)
A great event is best shared with friends!
Share the link:
Bookings:
Please note, we do not send out tickets for events/workshops.  Your name will be added to a list on the door with the number of people you have booked for and you will have a PayPal receipt in case of any queries
Refund Policy:
Bookings cannot be exchanged or money refunded once sold unless the event is cancelled by ourselves, in which case a full refund will be processed.