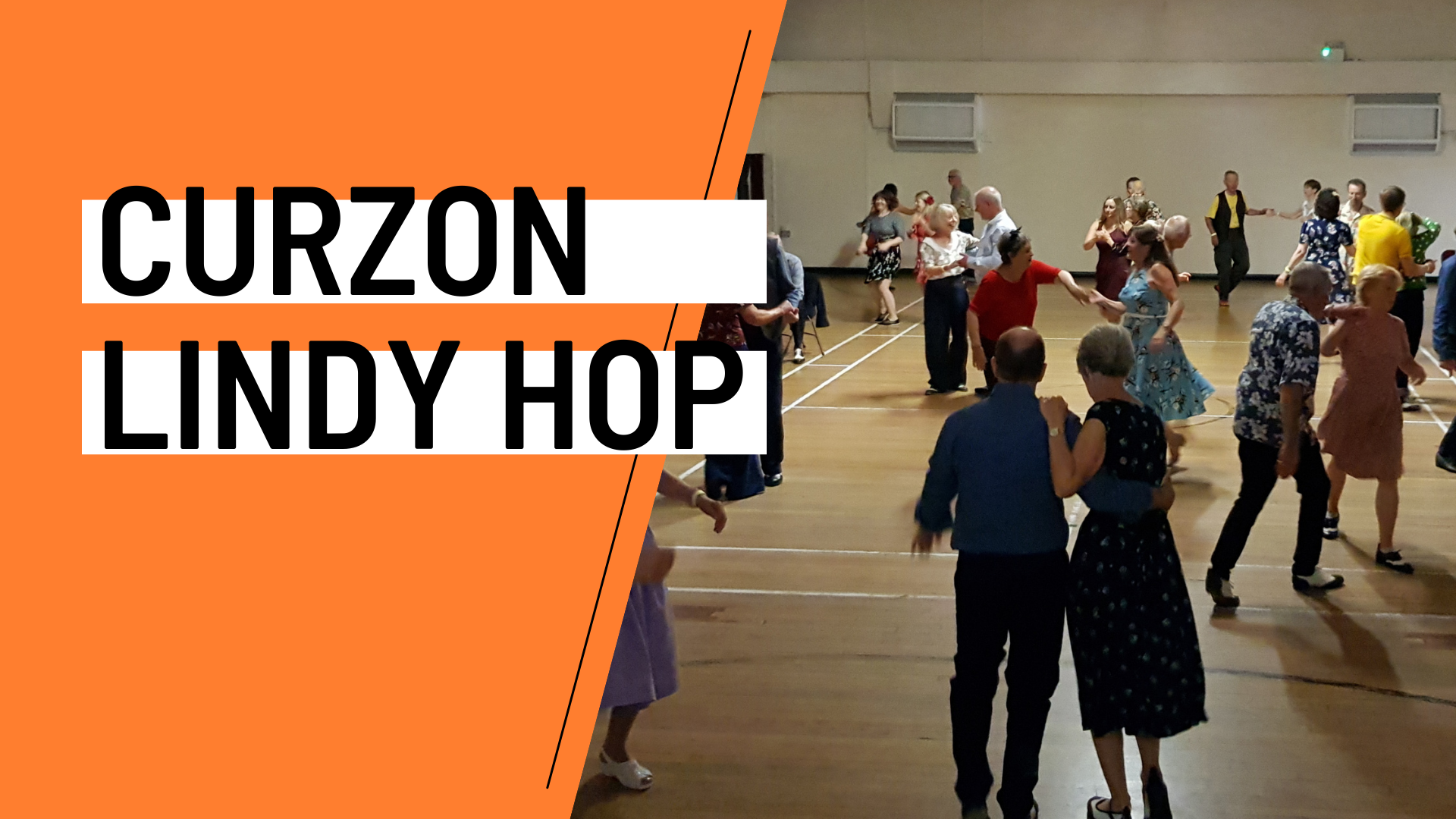 Tuesday Lindy Hop Courses
Learn to Lindy Hop - the grand-daddy of all the Swing dances!
Have fun, get fit and learn to dance! Taught by Simon Selmon, bringing over 40 years of experience learning from many original masters of the dance.
Beginner & Intermediate Lindy Hop Classes
Tuesday's 12 September - 14 November 
New timings!
7.30pm- Doors open
7.40pm - Intermediate Lindy Hop class - Learn new variations, techniques & stylings! We recommend you have done the beginners course twice or have other dance experience.
8.20pm - Social/Strolls
8.30pm - Beginners Lindy Hop Class - Learn the fundamentals & classic moves as well as technique and styling.  No experience needed or partner required. 
9.15-10.30pm - Social Dancing
Although it is not required, to get most benefit from the course, we recommend attending all ten weeks. 
Course £70 +bf in advance - Pre-bookings now closed - drop-ins welcome!
£10/session cash drop-in per week
Location: Curzon Centre, 43 Maxwell Rd, Beaconsfield, HP9 1RG - Free car park.
8 minute walk from Beaconsfield Station to the Curzon Centre - see Google Maps here.
Saturday Workshops & Dances

Saturday 9th December 2023
5-7pm Musicality Workshop with Musician Malcolm Earle-Smith (Senior Lecturer in Jazz at Trinity Laban Conservatoire) & Swing dancer Simon Selmon

The aim is to get you, the dancer, closer to the music. We will use solo Jazz and Lindy Hop to both classic swing songs and live music exploring musicality through rhythms, scatting, improvising and creativity. This workshop will help you grow as a dancer and feel the music. This is a hands-on workshop - expect to dance, not just learn theory! Read More
7-7.45pm - Picnic in the Foyer - If you are coming to the workshop - bring a picnic to eat whilst we prepare the room for the evening party!!
Saturday Swing Time Christmas Party with live band The Malcolm Earle Smith Five
7.45pm Doors Open
8pm Lindy Hop Class for everybody - no experience needed or partner required.
8.30pm - 11pm - Dancing to The Malcolm Earle-Smith Five featuring top musicians Malcolm Earle-Smith & Pete Horsfall (Basin Street Brawlers) & DJ Simon 'Mr Kicks' Selmon

The Malcolm Earle Smith Five features some of the finest swing players in the UK. Lead by Malcolm – an acclaimed trombonist, vocalist and educator (and director of Trinity Laban's 'Fletcher Henderson Project), the group  also features Pete Horsfall, trumpet (Basin Street Brawlers and Kansas Smitty's), Tim Huskisson, piano (Enrico Tomasso, Keith Nichols), Harry Evans on bass (Alex Mendham, Ewan Bleach) and Joe Dessauer,  drums (Howard Alden, Fleeting Paradise Orchestra ).
The set will feature classic 1930s dance music from Count Basie, Benny Goodman, Duke Ellington, Coleman Hawkins and more!
What the papers say: '(Malcolm Earle Smith)…breathes new life into old standards with huge flair....'Dave Gelly, Observer, April 2022
Theme: Wear something red or green and get into the festive spirit! 
Free tea, coffee, squash & chocolate biscuits on us - does it get any better!! (please bring a reusable cup!) Feel free to BYO snacks & drinks too!
Curzon Centre, 43 Maxwell Rd, Beaconsfield, HP9 1RG
Free car park, 34 mins from London: Take Chiltern Railways train from Marylebone Station to Beaconsfield Station then it's a 0.4 mile 8 minute walk to the Curzon Centre - see Google Maps here.
Cost:
Advanced (before 30 November) - Workshop & Dance £25 , Workshop Only £18, Dance Only £18
After & on the door if available - Workshop & Dance £30, Workshop Only £20, Dance Only £20
Tickets now available!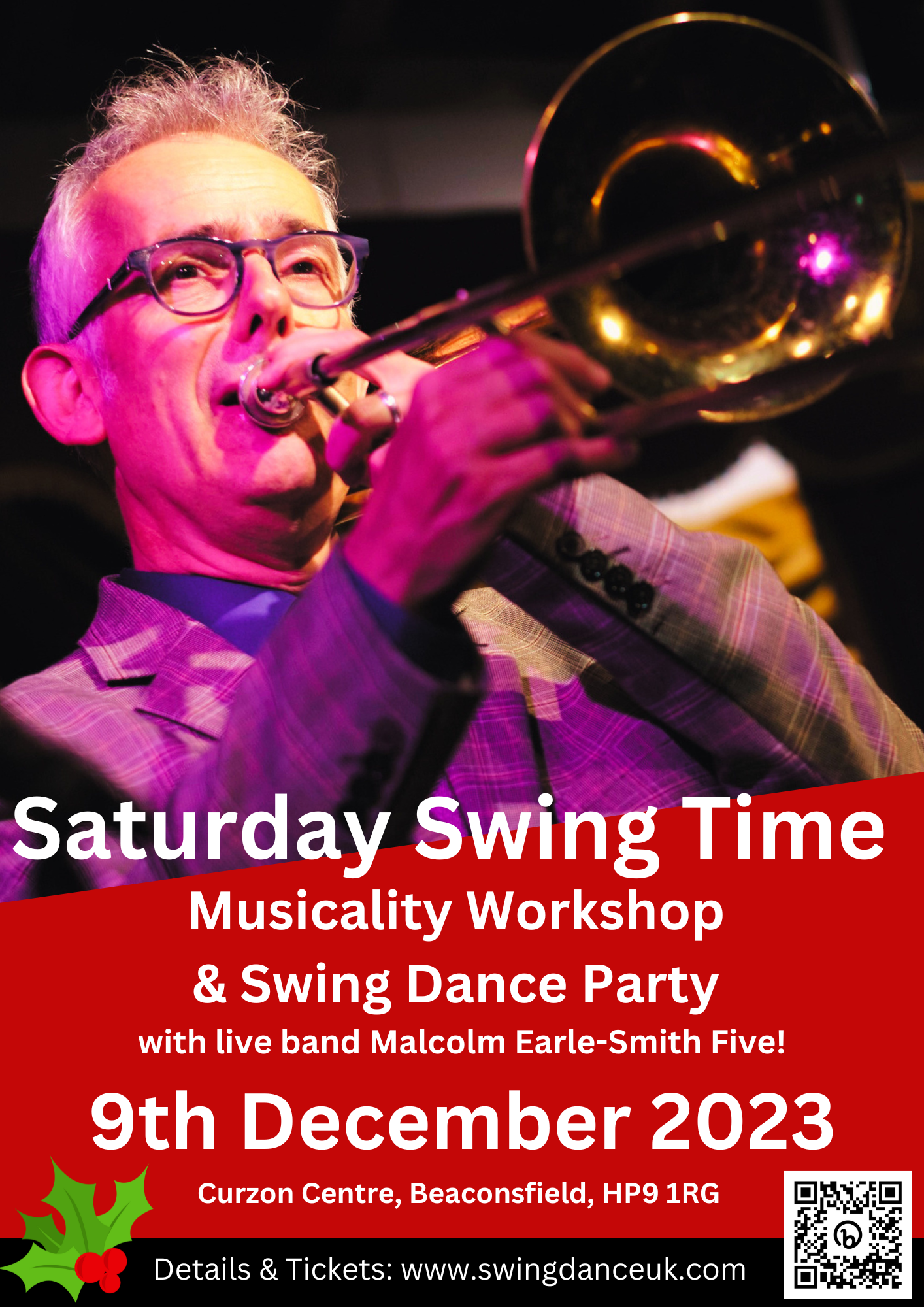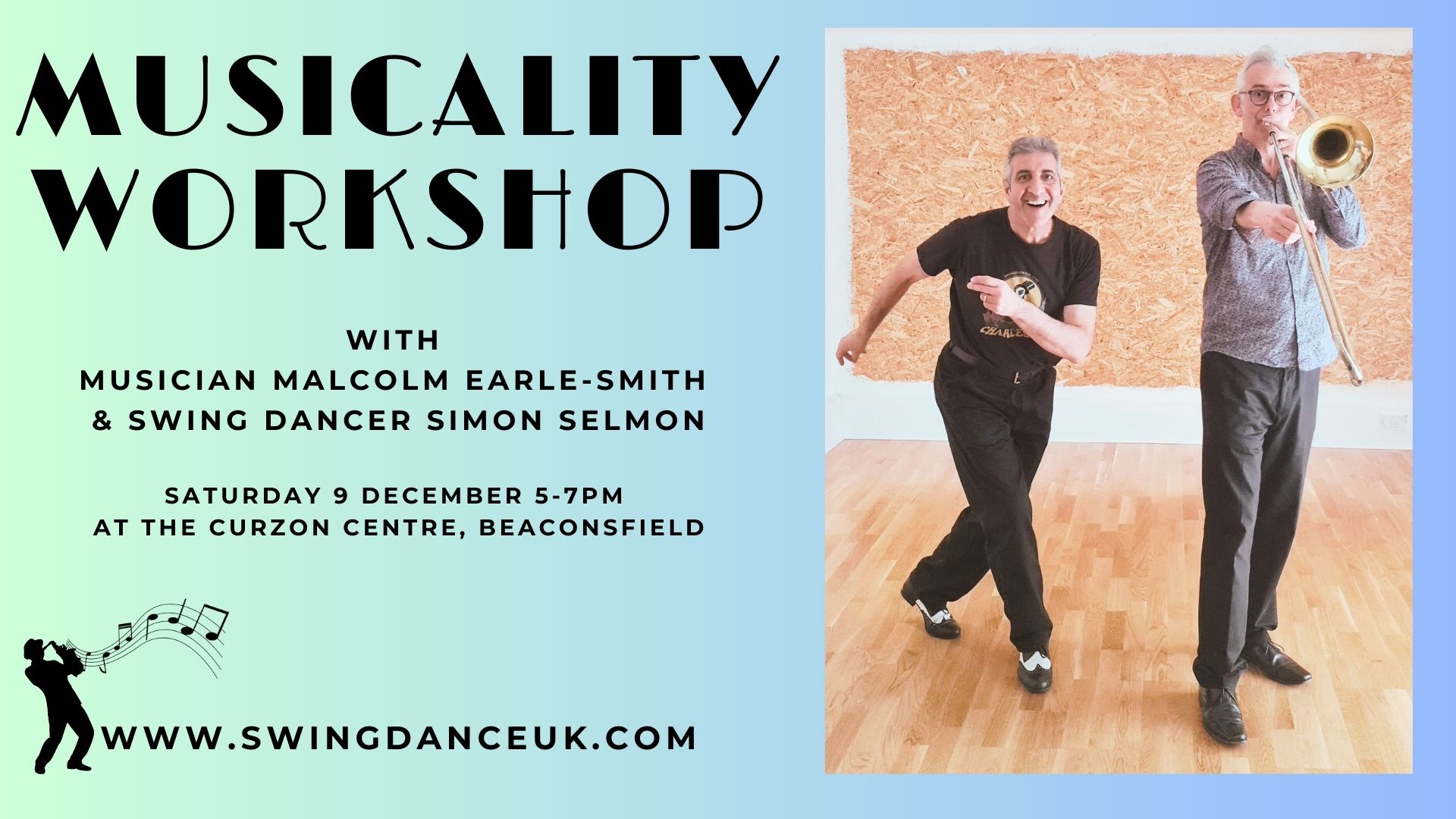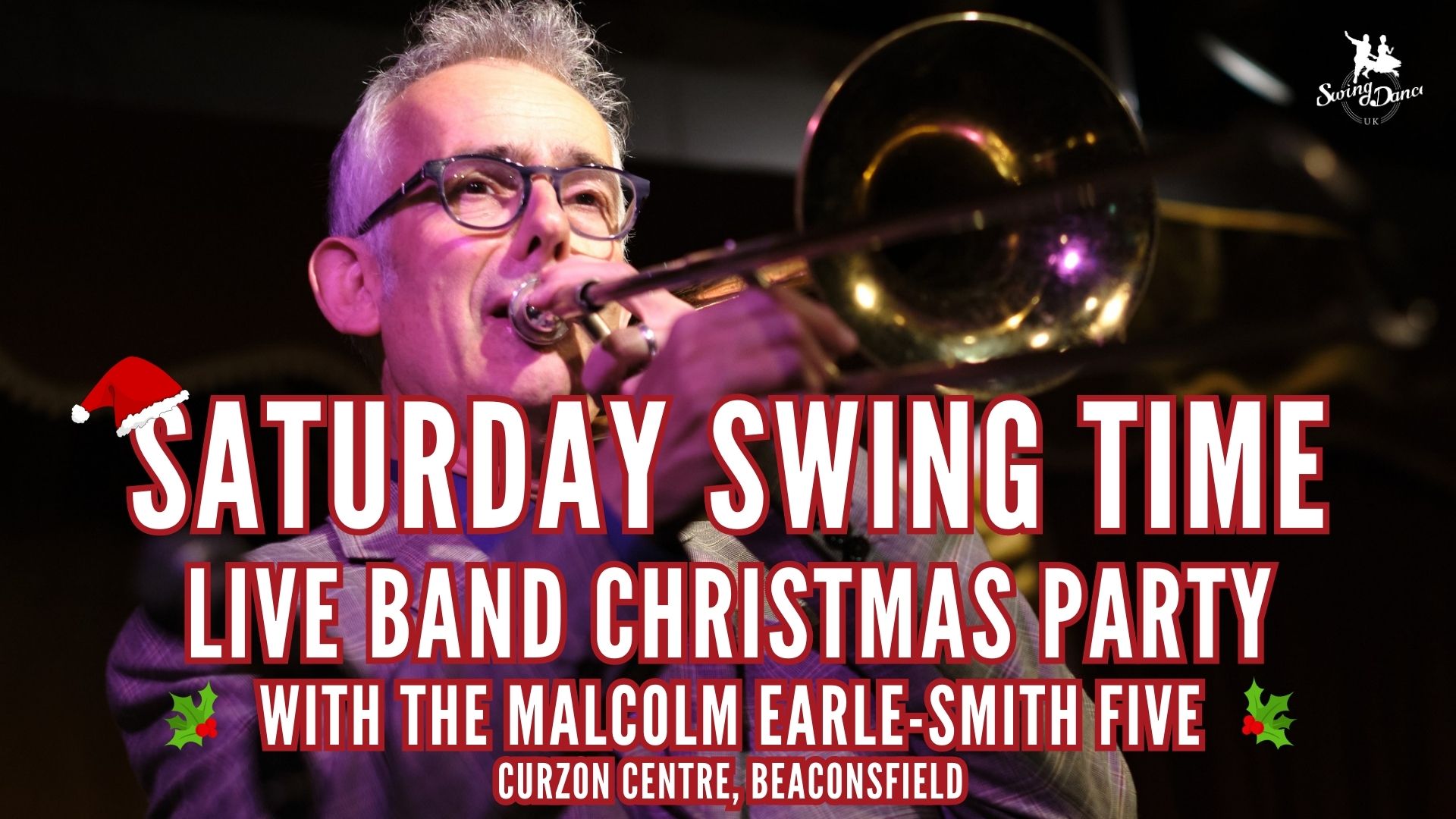 A great event is best shared with friends - share the link!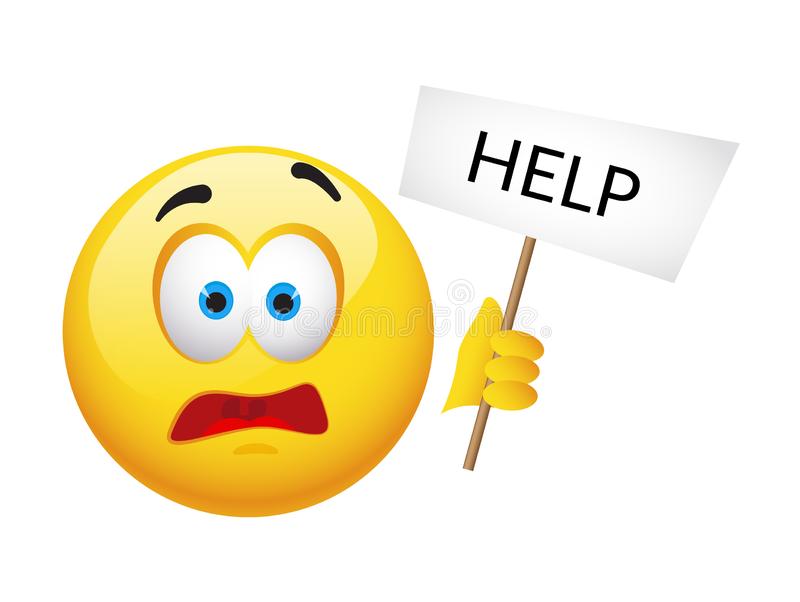 HELP! I never booked with Paypal before / I don't have a Paypal account. Can I pay by credit card? Click on the thumbnail for a handy guide:
You don't need to have a PayPal account to book tickets. Read More