A night of live Swing music and dancing
Rouge your knees, shine your shoes and prepare to enter a razzling dazzling world of Swing!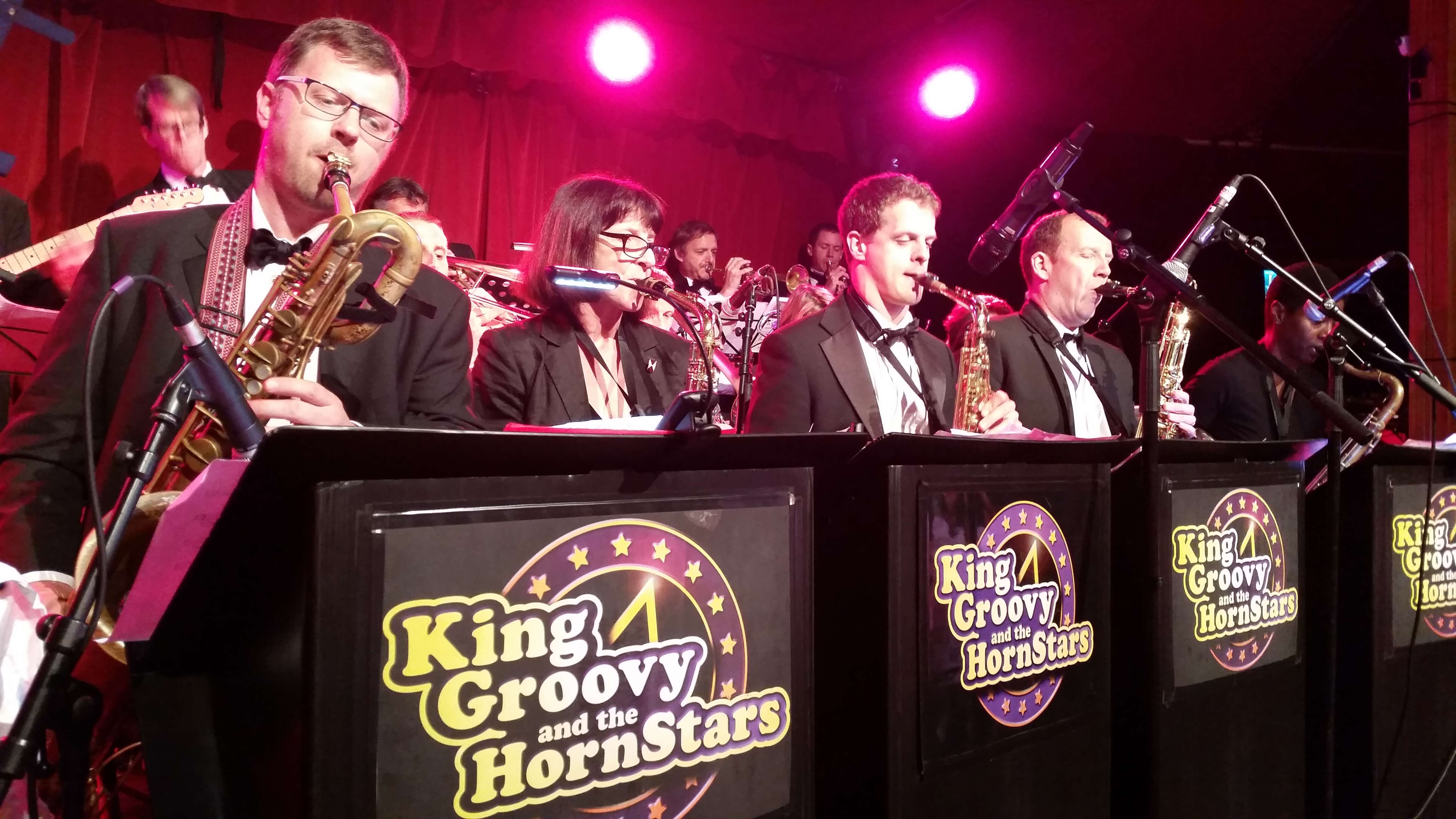 Monday 7-10.30pm
Happy Feet with King Groovy & the Horn Stars 
London's Grooviest Big Band
Two Lindy Hop Swing classes (Beginner & Intermediate) with world-renowned teacher Simon Selmon & stylish Anna Lambrechts
Top Swing DJ Mr Kicks
Dress Code: Think 1930s when, during the depression, it was all about dressing to impress so guys bring out your high waisted baggy trousers, braces, shirts, wide ties or stripy tops and two tone shoes and ladies stylish and elegant, saturated pastels or brights red, navy and emerald greens, floral dresses and accessories such as snoods, flowers and hats.
Swing For the Crown Competition
Calling all Balboa, Shag, Jazz & Lindy Hoppers! What is you favorite swing dance style?
We are proud to announce the return of the Swing for the Crown competition!!!
CLAIM THE CROWN AND WIN £200 CASH PRIZE!!
5 heats, held at the first five Swing Out events at the Underbelly Festival
1 final on the last date: Swing for the Crown Dance Competition Final at Swing Out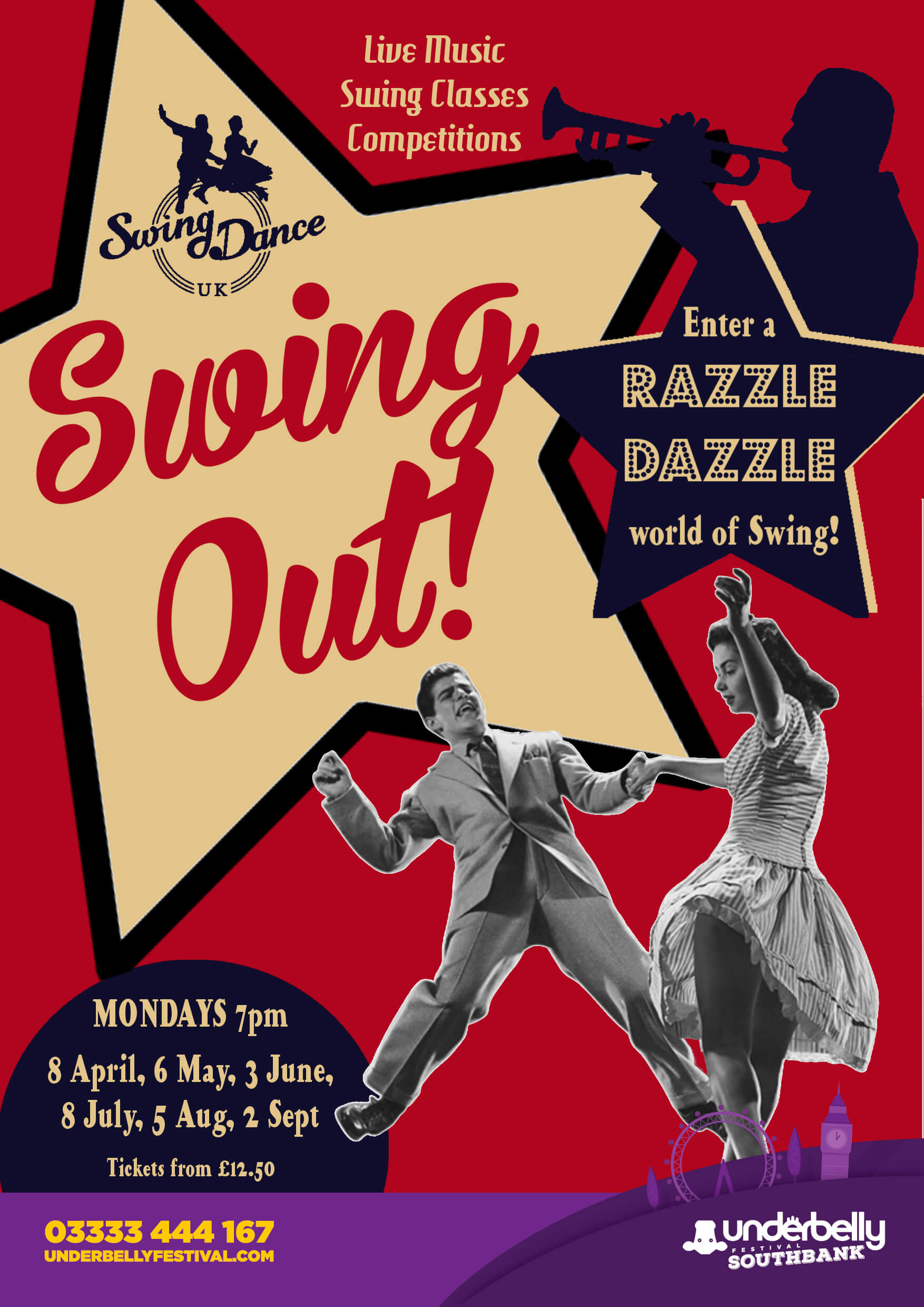 From the decadent 20s Jazz age, the glamorous 30s, the spirit of the 40s, to the rebels of the 50s, shimmy and shake to a cocktail of live music and dancing.
Your hosts for the evening: The UK's No 1 Jitterbugs Simon Selmon & Anna Lambrechts
Never danced before? Join our beginners class at the start of the evening and learn all the moves you need to join in a night of raucous live music and fancy feet.
Experienced dancer?  Join our intermediate class at the start of the evening for some new ideas, inspiration and good old fashioned moves.
What People Say
"Such beautiful memories!! This is my favorite venue and dance night!" Mariangela Salichou (Athens Lindy Hop)"We had a brilliant time last night and look forward to coming again
" Carrie Ann Bloxham, Swing Out 19th June 2017
"Had a great night dancing at this fantastic event this evening. Great band, a good floor, and the venue had air proper air-conditioning too! Nice one Simon and team." Paul Cochrane, Swing Out 19th June 2017